Outbound Fragment, 2018
19h x 28 x 26 inches
Irregularly shaped sculpture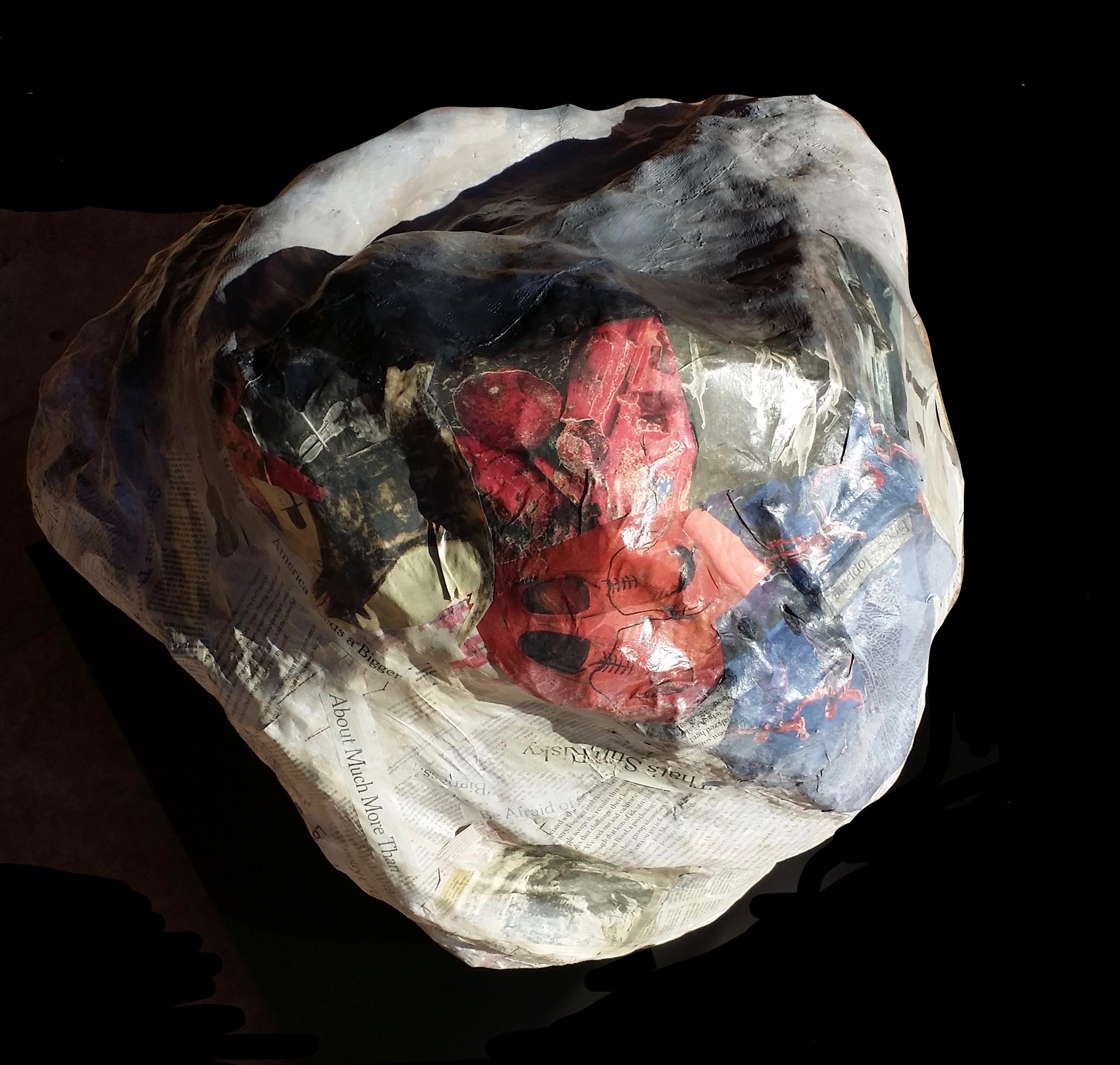 Outbound Fragment was created using various materials: wire, plaster, paint, newspapers clippings, glue and varnish.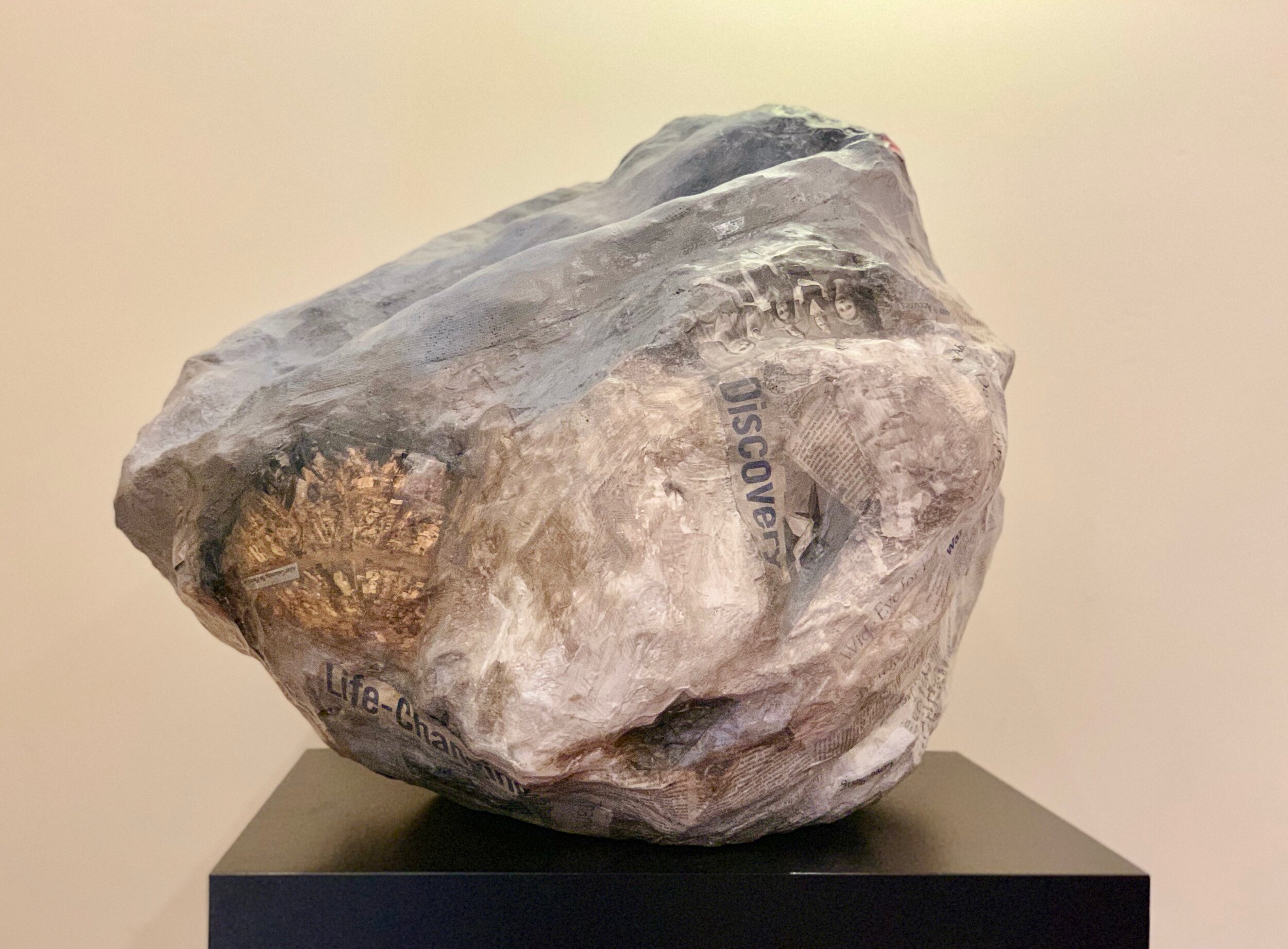 Outbound Fragment is a light-weight sculpture intended to be explored from different angles.
Outbound Fragment is a snapshot of random earthly events captured in the boulder-like sculpture.
Immortal Rock, 2014
36 x 48 inches
Acrylic on canvas
Megalith, 2018
An image of a formation in the process of becoming or disintegrating. Here the state of being and the state of disappearing are present in equal possibility.
60 x 59 inches
Acrylic on unstretched canvas
Particles, 2018
58 x 59 inches
Acrylic on unstretched canvas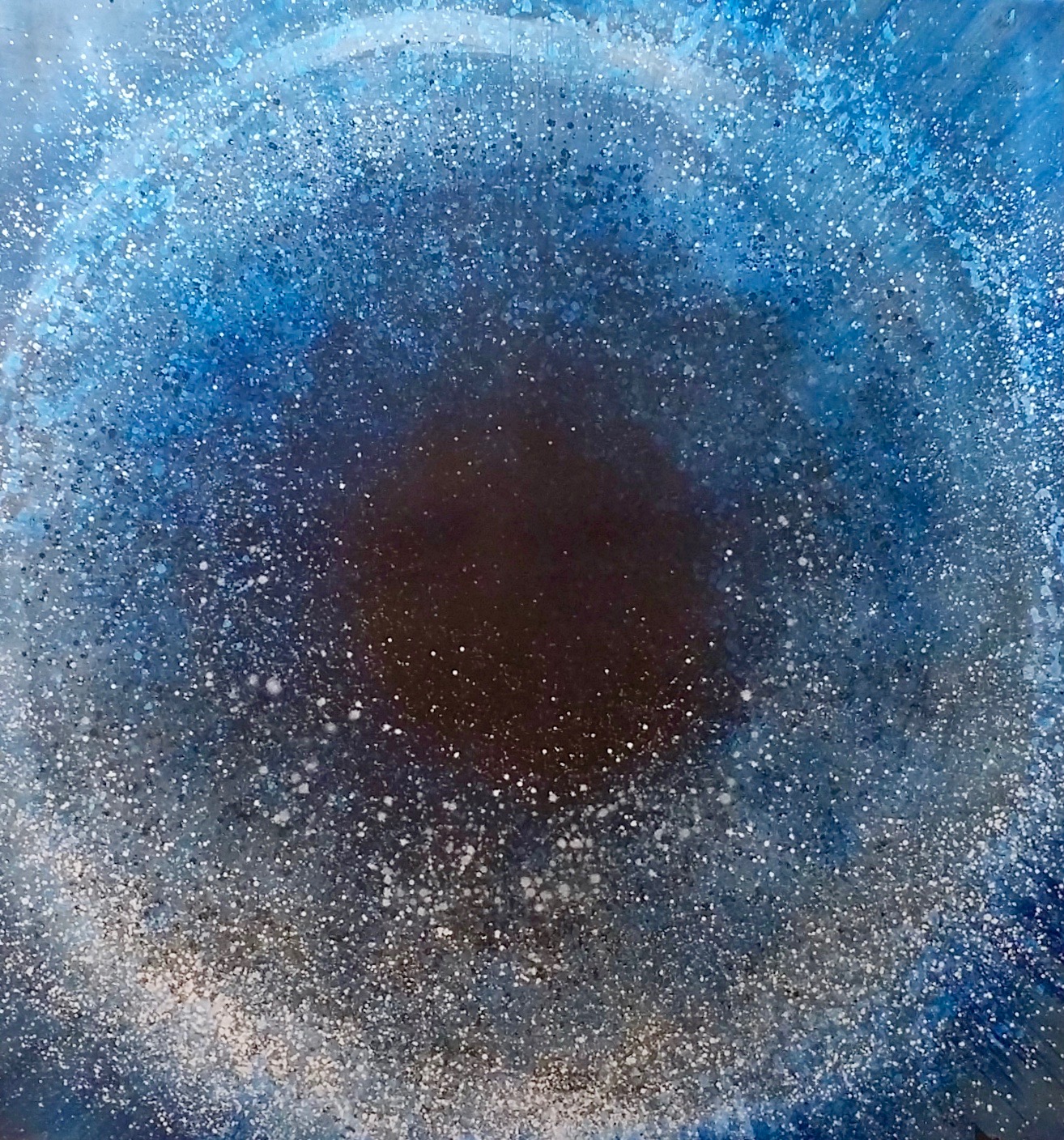 Cosmic View, 2018
61 x 61 inches
Acrylic on Closed cell 2/8" black foam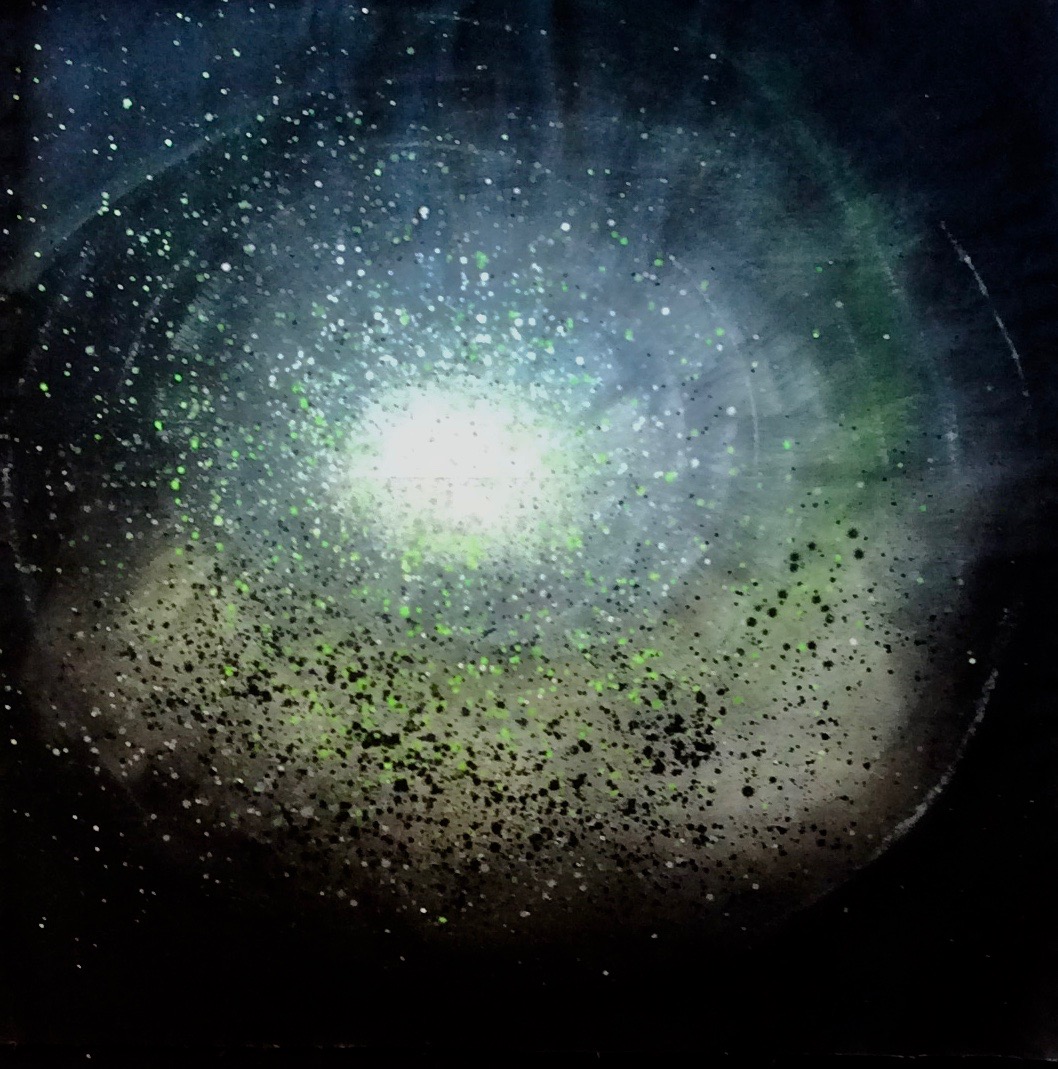 Distant Star, 2018
58 x 59 inches
Acrylic on unstretched canvas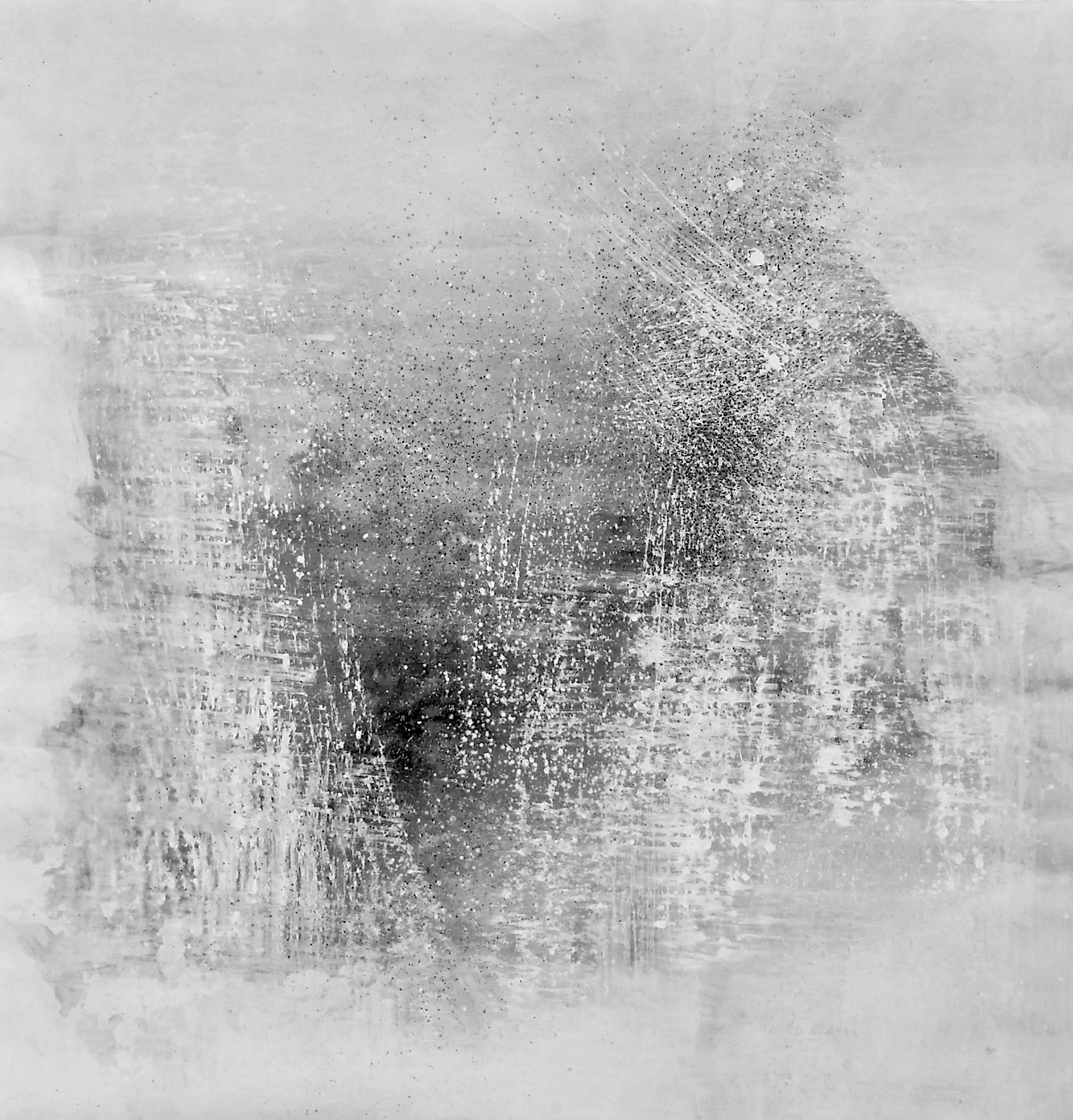 Planimetric View, 2018
65 x 61 inches
Acrylic on unstretched canvas
Far From Now, 2018
60 x 36 inches
Acrylic on canvas
Far From Now 2, 2018
60 x 36 inches
Acrylic on canvas
Far From Now 3, 2018
60 x 36 inches
Acrylic on canvas
Moon, 2018
24 x 24 inches
Acrylic on canvas
Mercury, 2018
24 x 24 inches
Acrylic on canvas
Mars, 2018
36 x 24 inches
Acrylic on canvas
Multiple States, 2017
48 x 36 inches
Acrylic on canvas
Planimetric View, 2008
60 x 40 inches
Acrylic on canvas